Topic
STEM 2.12 STEM as a Launching Pad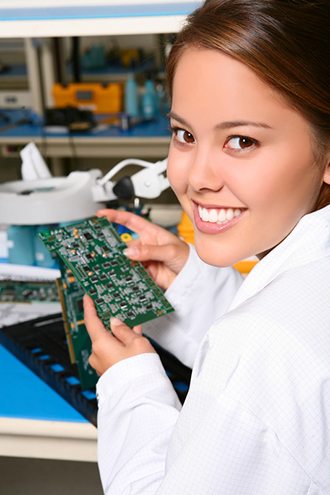 An education in STEM expands one's career options and opportunities. In fact, opportunities exist in fields that aren't normally associated with STEM, such as Technical Marketing and Sales, Business Leadership, Education, Entrepreneurship, Patent Law, and many more. For example, companies such as Texas Instruments only hire engineers to work in sales and marketing.
Moreover, engineers and STEM professionals generally, make great business leaders because of their excellent problem-solving skills. In fact, did you know that approximately 1 in 5 Fortune 500 CEOs has a degree in engineering [1]?
The fact is that STEM skills are highly transferable to many different jobs and careers. We can consider an education in STEM as the ultimate launching pad to career success!
Spencer, S., 2006, Leading CEOs: A Statistical Snapshot of S&P 500 Leaders.