Topic
STEM 2.4 Grand Challenges for STEM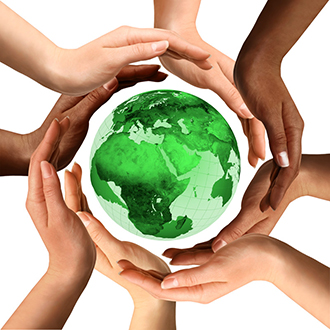 There is no doubt that engineering (and the science, technology, and mathematics that have enabled it) have influenced everything about our daily lives. But as far as we've come, we still have far to go.
A diverse committee of experts from around the world, including some of the most accomplished engineers and scientists, proposed 14 challenges that 21st century engineers, and the scientists, technologists, and mathematicians face when they collaborate.
The panel, which was convened by the U.S. National Academy of Engineering (NAE) at the request of the U.S. National Science Foundation, did not prioritize the challenges selected nor did it endorse particular approaches to meeting them. Rather than attempt to include every important goal for engineering, the panel selected opportunities that were both achievable and sustainable to help individuals and the planet thrive.
The panel's conclusions were reviewed by more than 50 subject-matter experts. The effort received global input from prominent engineers and scientists, as well as from the general public.
The world has become more inclusive and connected through our engineering accomplishments. Challenges facing engineering today are owned by all of the planet's people, not solely by individuals in isolated locales.  Meeting these challenges must make the world not only a more technologically advanced and connected place, but also a more sustainable, safe, healthy, and joyous – in other words – a better place.
Continue to the next page to learn more about the individual Grand Challenges facing STEM.